The Un Mar de GIFs contest aims to promote the creativity of the Young Marine Researchers, as well as at making visible their research.
Show us your research with an animation! You can combine 2-3 images and/or short clips with the animated gif format.
The JIs del Mar will be awarded with an accreditative certificate and an award to be defined in the next week.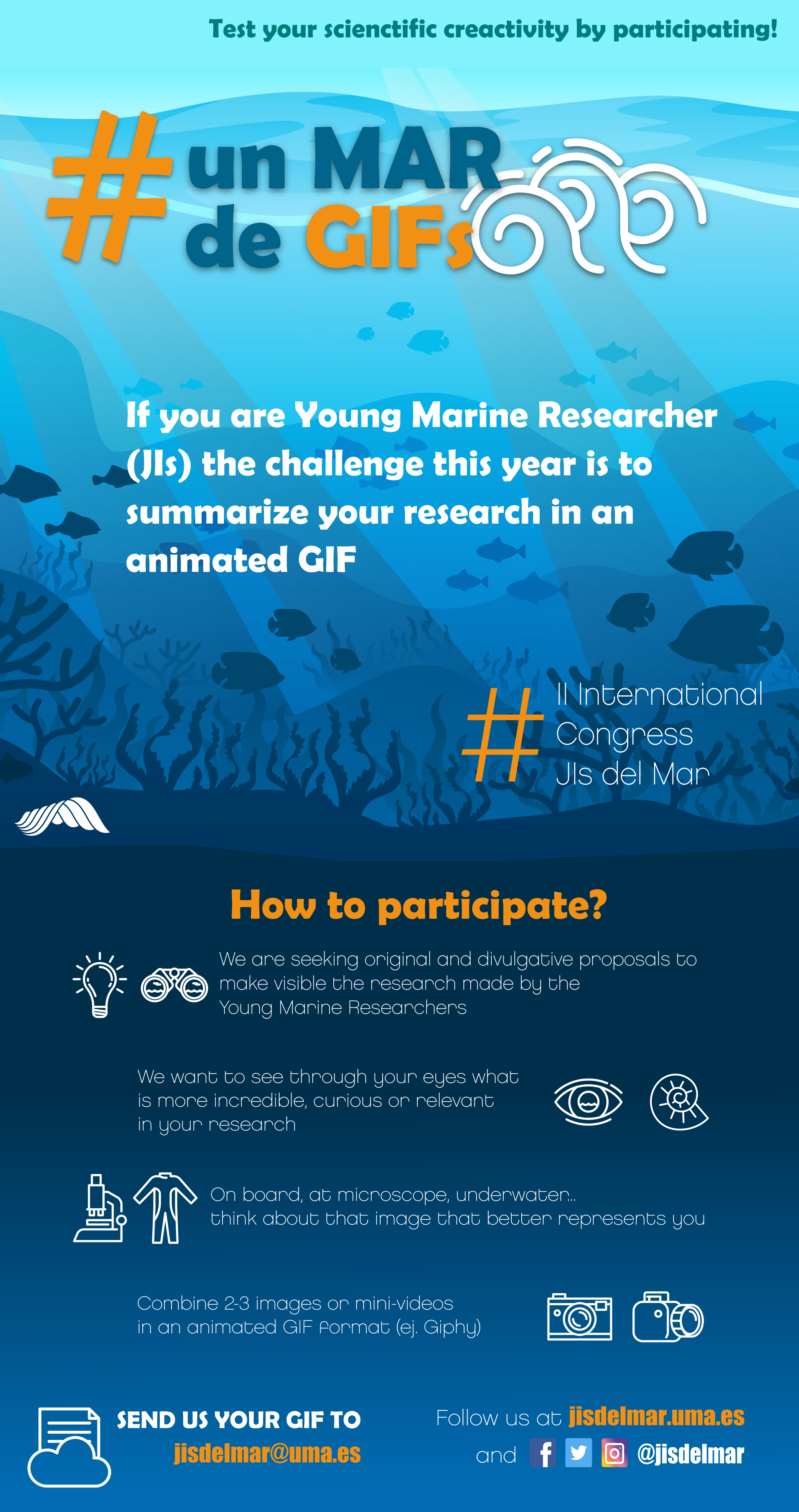 Download the contest rules and compete now! The deadline is the 1st of September 2019.